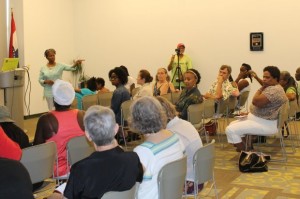 Resource Accountability Project
Presented to the public on July 18, 2015.
Read about it in the St. Louis American
*************************************************************************
Advocates for Youth
The next meeting of the Advocates for Youth is Wednesday, August 20, 2014 at 6 pm.  Alderwoman Christine Ingrassi will join us to talk about participatory budgeting with an emphasis on the Boston model for teens getting involved. The meeting will be held at the Vision for Children at Risk, 2433 N. Grand Blvd.
Advocating for Our Future: A Working Agenda for St. Louis Youth
Background Information
Young people are in the age group at highest risk for engaging in violent behavior and becoming victims of violence. As summer approaches, they become even more vulnerable. Violent crime rates rise in the summer and youth are more likely to be victimized during hours when they are not in school. Unfortunately there is no easy fix for this problem or the related issues of academic failure, lack of jobs or job training for youth, limited recreation opportunities and a broken health and mental health system that youth find extremely difficult to navigate. The document addresses four crucial unmet needs for youth — Education, Health Jobs and Recreation.      Download complete Agenda here.
————————————————————————————————————
A Financial Voice of the 18-25 Year Olds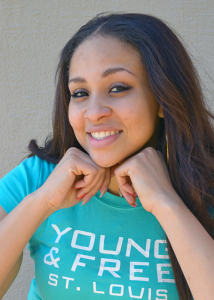 Need help making sense of banking and money?  Meet Caressa Davis; she makes it plain and simple.  She also writes and makes videos about fun stuff, food and life. She is the Young & Free St. Louis Spokester® representing Vantage Credit Union.  Click here to visit her blog.